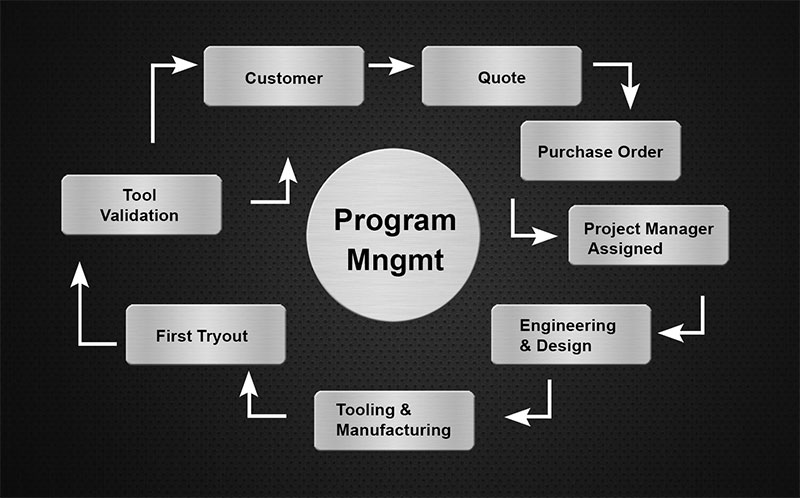 At Calibur Tool, your relationship with us begins with the program manager that is assigned to your project. Our program manager will be your personal representative through the concept design, development, prototype, and final productions stages. The program manager assigned to your project is an experienced and knowledgeable professional who will assure that all stages of the project are completed on time, within your budget, and to your exacting specifications.
Our customers remain informed of all design review results and assessments. All engineering changes are researched for design impact, feasibility and budgetary constraints. The project manager will maintain communication with you at every stage so you can be ensured that your input is key to the decision-making process. We will not proceed without your complete satisfaction.
Objectives
Feasibility of design concept
Development of engineering, production, and prototypes
Adherence to delivery dates and budget constraints
Open, direct, and timely communication between customer and project management
Project support from design to final production
The combined experience, knowledge, skills and resources of our team results in development of advanced solutions to achieve the optimum result.
Contact us to discuss how our program management services can work for you.